LNN Page Images 2020
January 2020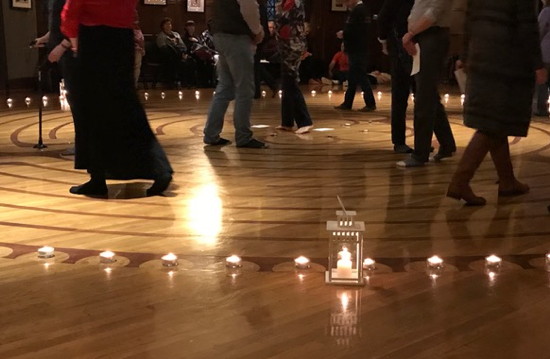 New Year's Eve on the Labyrinth at Trinity Episcopal Cathedral, Portland, OR.
Photo by Kay Kinneavy.
March 2020

Dream Field Labyrinth Created by Denny Dyke, Bandon, OR
Photo by Pamela Hansen.
April 2020

Parkview Labyrinth - McMinnville, OR
Photo by Genne Sherman.
May 2020

New Labyrinth at the Franciscan Spiritual Center
2512 SE Monroe St
Milwaukie, OR 97222
Visitors are welcome to stop by and walk it.
labyrinth designed by Stephen Shibley.
Photo by Michelle Kroll.
December 2020
Volunteers Creating a New Community Labyrinth on the Oregon Coast (PDF)
St. Catherine's Episcopal Church, Nehalem, OR
Photo by Colleen Schwindt